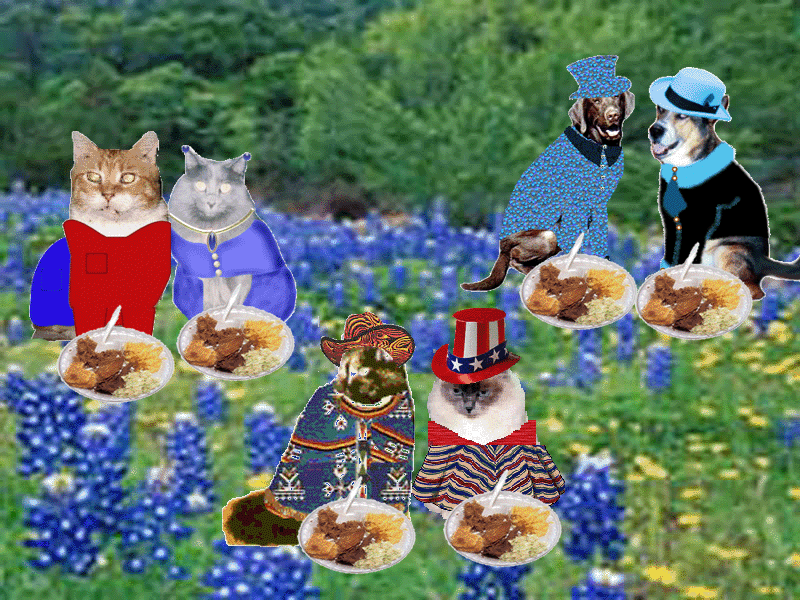 "Lucy, did you get sum ob dis tatie salad?"
"Yes I did, Ginger, but I iz only eetin da mannaze and eggs. I leafin da taties."
"Newman, I iz glad dey haffed ribz sew we cud haff sum bonez tu choo on."
"Me, tu, Brownie. I gonna berry my bonez when I iz dun chooin on dem."
"Phelicity, I iz glad dere were udder single gurlz so I donut feel so alone."
"Comin "staggette" is fun cuz den you kin mingle and dance wiff hooebber yu pleeze!"