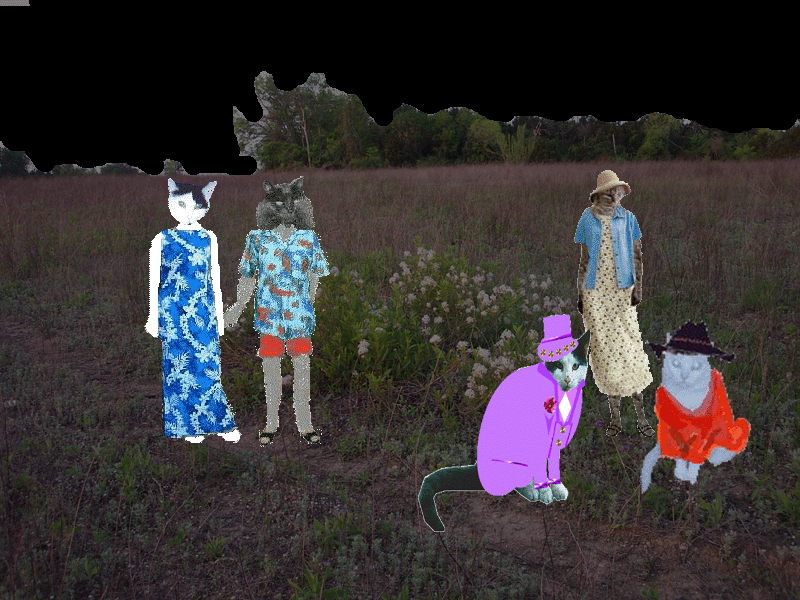 "Rufus, dis were a gud ideer tu take a little stroll down dis paff."
"Wells, Sara, I hadda werk off all dat gud fude. I donut wanna get fat like your sisfur Bambi and Biggie's sisfur Cookie.""
Yogi: "Well, it's gettin dark. I hope da firewerks start sune!"
Lillith: "Dey gonna be grate. I brunged dem myownsef strate furrom Japan!"
Playful: "I tink dis gonna be a gud spot tu see dem, tu!"